Last week, a hugely successful event took place, with people from all over the world jetting in to make speeches and do deals.  The place was full of politicians, famous CEOS and lots of parties. On the event's busiest day, there were 19,706 visitors.  It's a really inspiring event that is a real showcase for Ireland.    
No, I am not referring to the Web Summit in Dublin.  I was not at the Web Summit.  Instead, I was another event which has a much bigger impact on Ireland, and, indeed, showed the country at its best .

I am referring to World Travel Market or WTM.
WTM is held in London every year in Excell in London's Docklands.  It is the second largest travel event in the world (only ITB in Berlin is bigger), and is a key platform in the global tourism business. Most countries in the world have a stand at the event.  For instance, those well-known tourism hot spots, Iraq and Saudi Arabia had a big stand. Iran has a stand.  One optimistic stand had a tour operator solely for North Korea.  Emirates and Etihad Airlines proudly showed their first class and business class seats on enormous stands that glistened in the lights.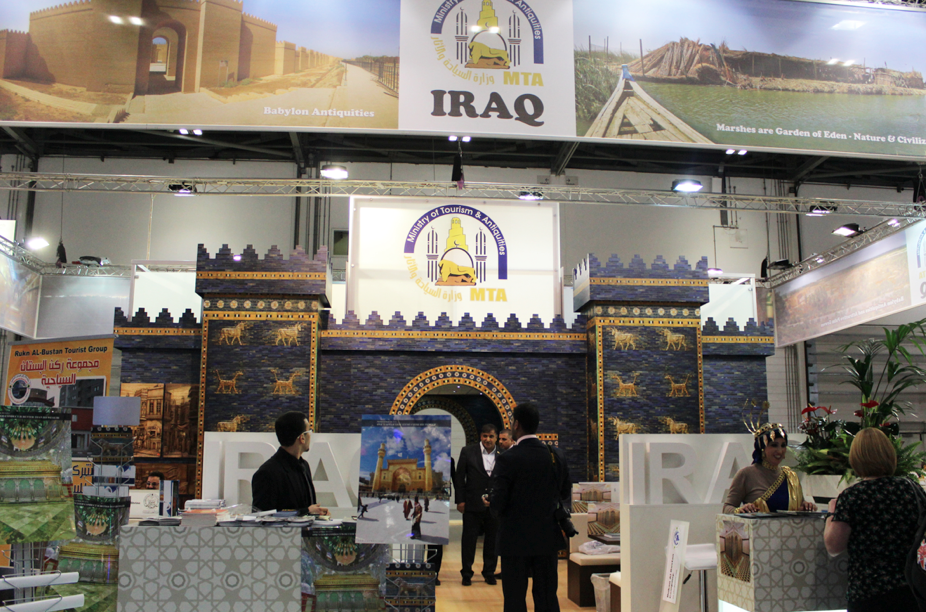 Discover Ireland had a stand – and, as usual, it was thronged on Monday evening.  The Irish stand soiree is regarded as one of the best social events on the first night, and it showcases the friendliness and hospitality for which we are renowned.  Very few of the other countries can match it.
However, during my whole week in the UK, in my normal day-to-day role or at WTM, not one person mentioned the Web Summit. I am pretty sure that my usual round of ad agencies, airline types, PR people and marketing tech vendors that ring me every day have never heard of it.  It is not something you see in the papers, or even the marketing trade press.
This got me thinking.  The fantastic success of the Web Summit notwithstanding, are we not really deluding ourselves about what the start-ups can do and their bearing on the real world that most people live in?  The whole idea of tech policy that focuses on start-ups is great. They give cool photo opportunities.  It's all quite exciting.  However, creating the environment for start-ups is one thing, creating jobs is another.  Scaling a start-up is something else entirely.
Michael Hennigan from the incredible website, FinFacts.ie quotes Professor Daniel Isenberg: "Scaling up is vastly harder than starting up.  What is much more certain is that, as anyone who has tried, as I have, can tell you, starting up a venture is just the first baby step on a long hard trudge to scale up. But without the ability to scale all the blood, sweat and tears (and money) will be flushed right down the drain".
Most research shows that 90% of all startups fail. FinFacts further quotes Isenberg: "Research is showing that as many, if not more, social and economic benefits of entrepreneurship accrue from non-tech entrepreneurship and that the new public policy focus on startups may be badly misplaced."
I know a bit about this. I worked for the poster child of Irish technology firms, IONA Technologies in their heyday post-IPO in the late 1990s. They were the fifth largest IPO on the NASDAQ ever at the time.  At their maximum, they employed 500 people, and, if my memory serves me right, about half were in US, UK and other markets.  After IONA, I worked for what was then the largest venture capital funded firm ever in Ireland, a company called Marrakech, which had about $75m of VC ploughed into it, which was eventually acquired.  At its peak, the company employed 200 people.
Many of my friends have set-up and run start-ups.  Despite them having fantastic ideas, lots of experience, plenty of connections, as well, of course, working and sacrificing everything for the business, not one IPO'd, and I don't think any of them ever employed more than 30 people.  A good friend of mine runs a hugely successful healthcare related business, exporting to three continents (I was there when there was four of us in a room in 2008, helping him to bootstrap it), and even he employs less than 100 people.
The average Tesco store employs about 100 people. Now, am I saying, we should have tonnes of Tesco stores instead of tech firms? Of course not. Its just that if you want to create jobs – something Ireland really needs – you would focus on something that hires more people, and has a greater that 10% success rate. Like tourism. Or food.
Tourism is what we are good at. Food is what we are good at. Tourism and food employ a lot more people right now than any start-up can ever hope. And yet, we had an Irish Airline with a stand at the Web Summit, but not at World Travel Market.
Every county in Ireland has farms.  Every county has some form of tourism business. As the saying goes, 'everybody's gotta eat'. However, not everybody needs another taxi app.
Back to the headline – 'spuds or start-ups'. Having spent half my working life abroad, and eight years in Asia and Australia, I know that Ireland is known for its hospitality and its scenery. However, its also know for the humble potato! A bit of a hint was given by a particularly dumb Australian journalist during the week suggesting that 'Ireland uses potatoes for horse racing prize money'. 
So, with a slight tongue in cheek, and possibly with my marketing brain working overtime, I say we would get a lot more bang for our buck to invest in a Irish branded potato – just like what Kerrygold did for butter.  In terms of real numbers, Tesco UK sells 440,000 Tonnes of potatoes per year. That's the same as 55,000 double decker buses – a heck of a lot of spuds.  I think the chances of getting listed in Tesco are a bit higher than getting the latest mobile app off the ground!