We've come quite a long way from the days of putting up our kitty photos and seeing all the likes tally up on your thumbs up button.  Gone are those days and in many ways it's probably a good thing as anything that is that easy to do can be replicated very quickly and easily by anyone.  There are many tactics to driving your engagement levels on Facebook, beyond the Likes and it's time to look at what's affecting Facebook including trends from other channels and to look at what you can yield from your engagement rates.
With the advent of Flickr, YouTube, Instagram and Pinterest there has been a gradual move towards a much more visual engagement strategy.  Infact many of these channels work well together and serve different purposes for different target groups, even within one business.  I found this whilst researching social media activity for the top 20 international wealth management companies.  I was surprised to find all of them on Facebook and the majority of them on many of the other channels including Pinterest and instagram.  When I analysed the results it really wasn't that surprising that Wealth Management companies would have a treasure trove of Fine art and architecture and to use a visual medium to showcase to their existing and potential clients.  So not only has Facebook moved on from personal to business use but it has totally infiltrated the business to business community as well.  This is good news as there are many benefits for everyone to gain from being in a highly active community where there is a flow of easily accessed information, however, it also means that making your posts stand out in the crowd is getting harder to do.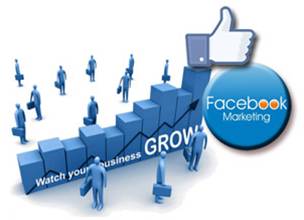 What we do know is that photos well to drive engagement on Facebook and we need to continue to improve this opportunity by kick starting responses from your community through your images e.g. include a call to action – did you like this? If so, just like here – we'll go and find more for you.   If you have a value packed post then ask people to share it across their own networks  – if it's valuable,  they will oblige.  Include a live link in your post and take them off to another brand page e.g. your TV ad on YouTube.  Place a teaser image up on the post and ask your community to respond.
Analysing your Facebook Insights is key to gaining insights into your target audience and the types of posts that resonate with them.  Not only will this give you better insights into their likes and dislikes, it will allow you to strengthen your content calendar to ensure all future posts are optimised to increase engagement rates.