The Mobile World Congress 2013 in Barcelona this year was packed full of diverse sessions with the headline acts coming from the major European Telecoms operators focused on  deregulation and OTT operations.
There were a number of key trends at this year's congress  – 'smart boredom' (clever ways of coping with the moments of "minor boredom" experienced in public places, on the bus, in line, and during breaks at work or school…occupying downtime by texting, playing games, watching movies, listening to music, browsing email and websites, reading eBooks and newspapers, taking pictures, etc, biweekly.pl).and 'gamification with apps featuring strongly in AppPlanet along with the Big Data issues, Cloud and mWallets taking centre stage in the main arenas .  The buzz words of the week were – Ecosystem and OTT (over the top) players.
We know that mobile is increasingly being used for brand building and loyalty programmes and is a powerful tool when executed at sponsorship events and the gamification arena provided some great examples of how brands are applying these techniques from the basic level interaction from the LinkedIn progress bar to the umber level gamification which Salesforce use for their staff motivation.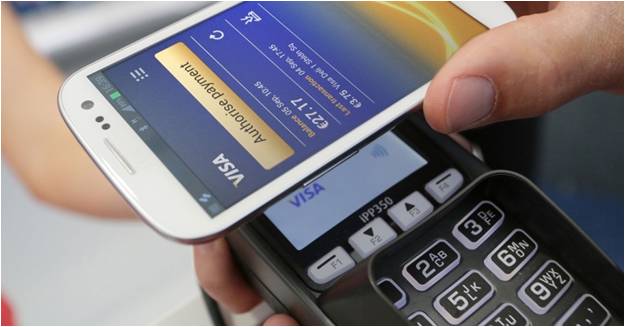 A large number of NFC providers were on show exhibiting the Tap your phone technology and whilst (NFC) has been around for a while now, it doesn't appear to have been fully exploited by consumers and this is a trend that is set to grow over the coming years.  This will not replace the QR code immediately but does have the benefit of being functional without downloading a scanner app in addition to having the  ability to contain endless amounts of content without having to reissue a NFC tag.  NFC is more versatile than QR codes and with the big brand names currently testing this out, it's bound to be a strong trend for 2014 together with the mobile wallet ecosystem.  Whilst most of the activity around NFC is payment bound there are a growing number of brands using this for loyalty programmes, marrying reward and loyalty program incentives.
Data Privacy – cookies remained a hot topic of consideration with the call for user opts in/out's being more clearly labelled and stated.
10% of all photographs EVER taken were taken in 2011 (source: James Connolly, Fetch)
Cameras, calculators, built-in speaker phone and alarms are most popular features of a Smartphone
SMS/Text, mobile internet, email, apps are the most popular uses of mobile
Game apps are the most frequently downloaded Free apps on both iPhone and Android