Technology is changing the way retail consumers search, discover and buy. As a result, retailisrethinking strategies and reshaping how they deliver.  Here are the top trends that coming to the high streets, shopping malls and online shopping around the globe in the next few years.
#1 The Rise of Voice and the Death of the User Interface
If there is one piece of technology that has captured marketers' imagination this year it is voice recognition. Since Marc Andreesen launched the Netscape browser, the default access to the web has been through a screen, either on a desktop or mobile device. However, new technologies such as Amazon Echo, Google Assistant, Microsoft Cortana, Apple Home and Apple Siri mean that retailers are now facing even more entry points to engage with their products. Customers online and offline will become more used to this as time progresses. Shopping via voice controlled devices removes the need to boot up a PC and trawl through websites.
Does this mean the death of the user interface?No user interface means there is no screen or mouse, just a voice and a speaker. What will voice-only mean for design, customer acquisition, conversion and retention?
 #2 The Rise of the Big Tech Brand Disrupter
Apple, Amazon, Google, Microsoft and Facebook are diversifying their offerings and expanding a whole range of services. Think of Amazon's Echo and AWS, Facebook's Messenger and WhatsApp or Google's connected homes and self-driving cars. All of these initiatives appear to be an unconnected mishmash.
However, there may be an inherent logic behind it all. This is outlined in the book 'Competing on the Edge' by Shona Brown and Kathleen Eisenhardt. In it, they suggest that with such unprecedented changes, the barriers between previously unrelated industries have been erased. They argued that this development can only be temporary. In that case, the best way to gain benefit from current products, is to extend offerings to new market segments. Companies do this in a process called "stretching out the past". This process involves using existing strengths to launch new products and test new markets.
This is one of the best explanations of the strategy pursued by Apple, Amazon, Google, Microsoft and Facebook. We have seen how Amazon started out in books, transitioned into becoming the "everything store" and now operates a multi-billion dollar cloud infrastructure, called AWS that is growing at a rate of 50%+ per year.
#3 Automatic for the people – Programmatic eCommerce
Let's do a quick role play. You wake up in the morning and ask your Amazon Echo to switch on the kettle. Panic sets in as it dawns on you that you may be out of coffee. However, the anxiety is soon replaced with relief as you remember that your coffee machine is on auto-reordering mode. The old stock may have run out but new beans are already in the kitchen, awaiting your arrival. You then remember not to worry about any of your basics. You have set a machine to reorder them all automatically. Washing powder, socks, toothpaste, it's all covered.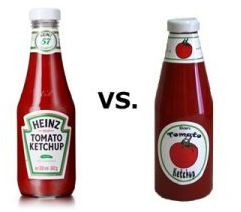 Welcome to the age of programmatic commerce – a trend that will redefine retail and eCommerce from the ground up. Voice search technology such as Alexa threatens to supplant brands with automated purchase decisions in which tech companies, not retailers, own the customer relationship.The danger of brand commoditization is real when products are automatically reordered. Alexa does not just have the capability to select products for you, it can also compare the different retailers for you too.How important will the brand of products you sell become if they are already locked out of their relationship with their consumer?
#4 The Customer Experience Imperative
Customers now value experience over sales. The future of the traditional shopping mall looks more uncertain than ever. Almost one-fifth of America's shopping malls have troubling vacancy rates of over 10% and 5% with some vacancy rates approaching 40%.
Shopping malls are looking into how physical destinations can promote a great experience first and sell product second. In Australia, Westfield have a pilot called a 'Searchable Mall'. They aggregate products from over 16 retailers that trade physically in the shopping centre. When a consumer goes to the Westfield site they can search, not only the list of stores that are in the shopping centre, but the products those stores sell. Through a digital mapping system they can then map out the individual products in the shopping centre.
An even newer phenomenon is product-less retail. This is where retailers use non-selling physical experiences to promote their brands. Ferrari World in Abu Dhabi has distilled the brand and turned it into an immersive experience. This amplifies the brand and also earns Ferrari additional revenue through entry fees and merchandise. Look at what Disney has done with its amusement parks or , more recently, at how Tayto Crisps created the phenomenon that is Tayto Park.
#5 Multi-Layered, Multi-Screened Engagement
The consumer experience has grown substantially.  It is now a multi-layered, multi-screened, fragmented and always-on experience. As attention has changed to 'always-on' screen time, consumers are combining devices in new ways. They use them to multi-task, heighten experiences and share information with others. Understanding the motivations behind these behaviours can help retail brands build interactions under the new set of 'always-on' rules.
This trend has a double-whammy. It has started a movement away from brand loyalty and towards service loyalty. Think about the success of Amazon Prime. Prime famously has a one day, no-cost delivery service for a minimal consumer subscription. This comes with add-on services like content and film. Already this is shifting buying behaviour. It encourages purchasing through Amazon rather than through competitors or buying direct from the supplier.
#6 Reuniting online and offline experiences
The eCommerce buying experience shouldn't be any less enjoyable than buying in-store. However, that is simply not the case for many retailers that have a multi-channel strategy. Retailers must eliminate the price worries associated with buying online versus in-store. A more holistic buying experience should be created by connecting offline and online sales across all devices and channels.
The concept is simple but the execution can be difficult.
First, retailers need to capture the data on buying habits in the physical shop and integrate them in to the digital ecosystem. Second, they must put in place the right software and tools. These tools should expose customers at the front-end or on all screens. Using that approach, you create an agile, scalable and future-proofed digital foundation. Upon this foundation, the digital future of your business can be built.
What do these seismic trends mean for eCommerce and for retailers?
These megatrends represent forces which will shape the future of retail and eCommerce.
The questions that arise from these megatrends are simple:  What are the new technologies and new capabilities that are required? If product alone is no longer enough, and creating great customer experiences matter, – What are the moments of truth that you are delivering online and offline that drive a more personalised interaction? Finally, what plans have you to launch new initiatives that build on your existing strengths while creating the future?